19
—
65
Old Albanian 19pts  Esher 65pts
It has been some time since an Old Albanian performance could be labelled abject but such a description was entirely accurate here.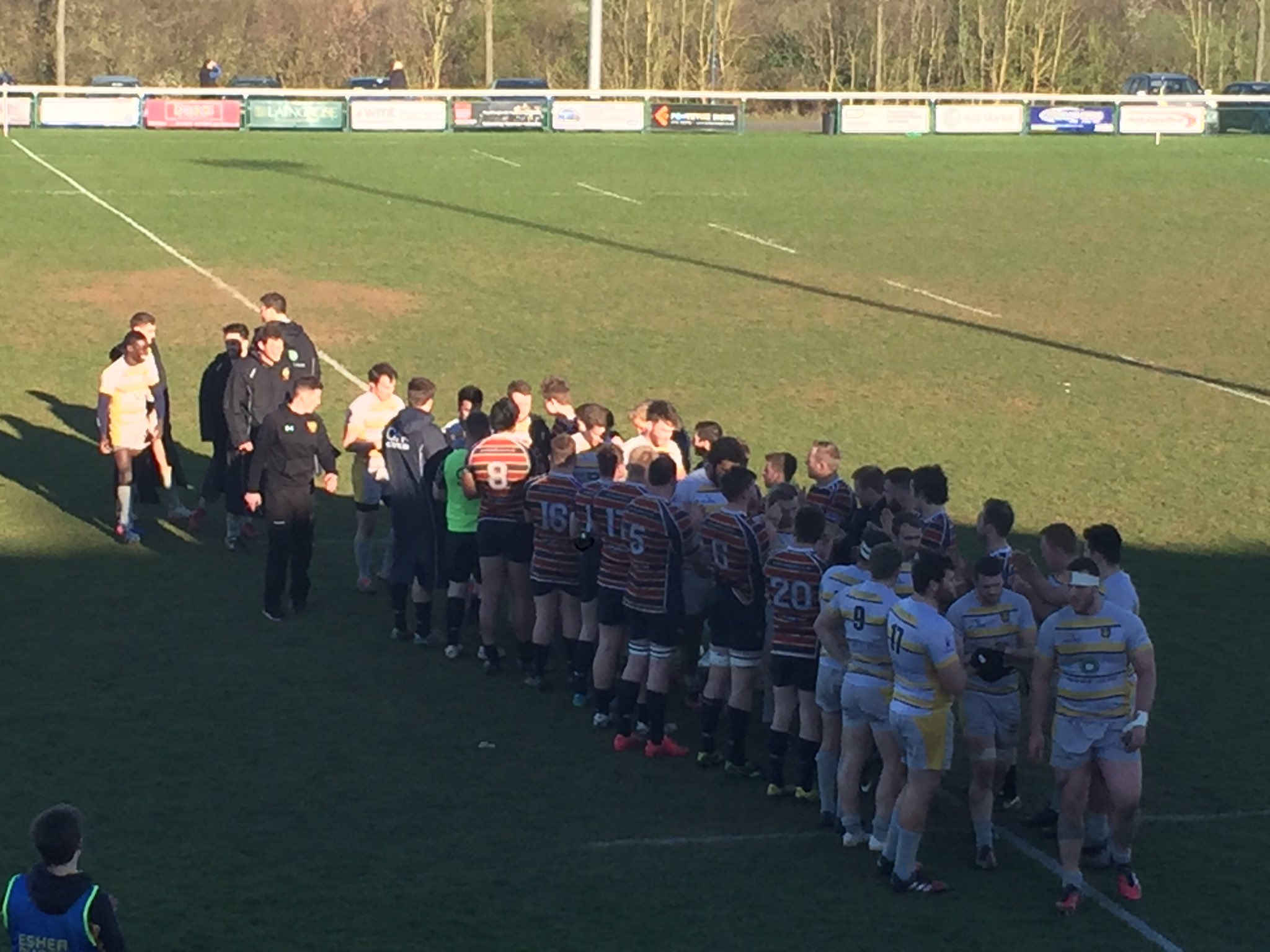 Esher took advantage of every opportunity presented by their own tireless efforts and their hosts' generosity. The result belies relative league positions but is the clearest of wakeup calls as Albanians look toward a new season with a new Head Coach.
Matters started almost brightly for OAs who faced a stiff breeze in the first period. A penalty try awarded when Hugo Seccombe was carded in the eleventh minute had the hosts ahead early on and Ben Palmer's conversion was a formality.
But 34 unanswered first half points followed for Esher along with a four try bonus point as Thomas James, Chris Halaufia and James Lang, twice, all crossed the home line. The second half proved remarkably similar, Craig Dowsett scoring in the first minutes only for Esher to reply through Sam Stanley, Spencer Sutherland, Calum Waters and Joseph Beckett with a further four tries.
Three penalties added to Albanian woes in the course of a thoroughly miserable afternoon. Esher's James Lang will have enjoyed his commanding 27 point performance; there will have been no such warm feelings in the OA camp.