29
—
35
Danny Brown, Darlington's coach believed both defences were at fault to a greater or a lesser degree in what turned out to be a fairly stolid match.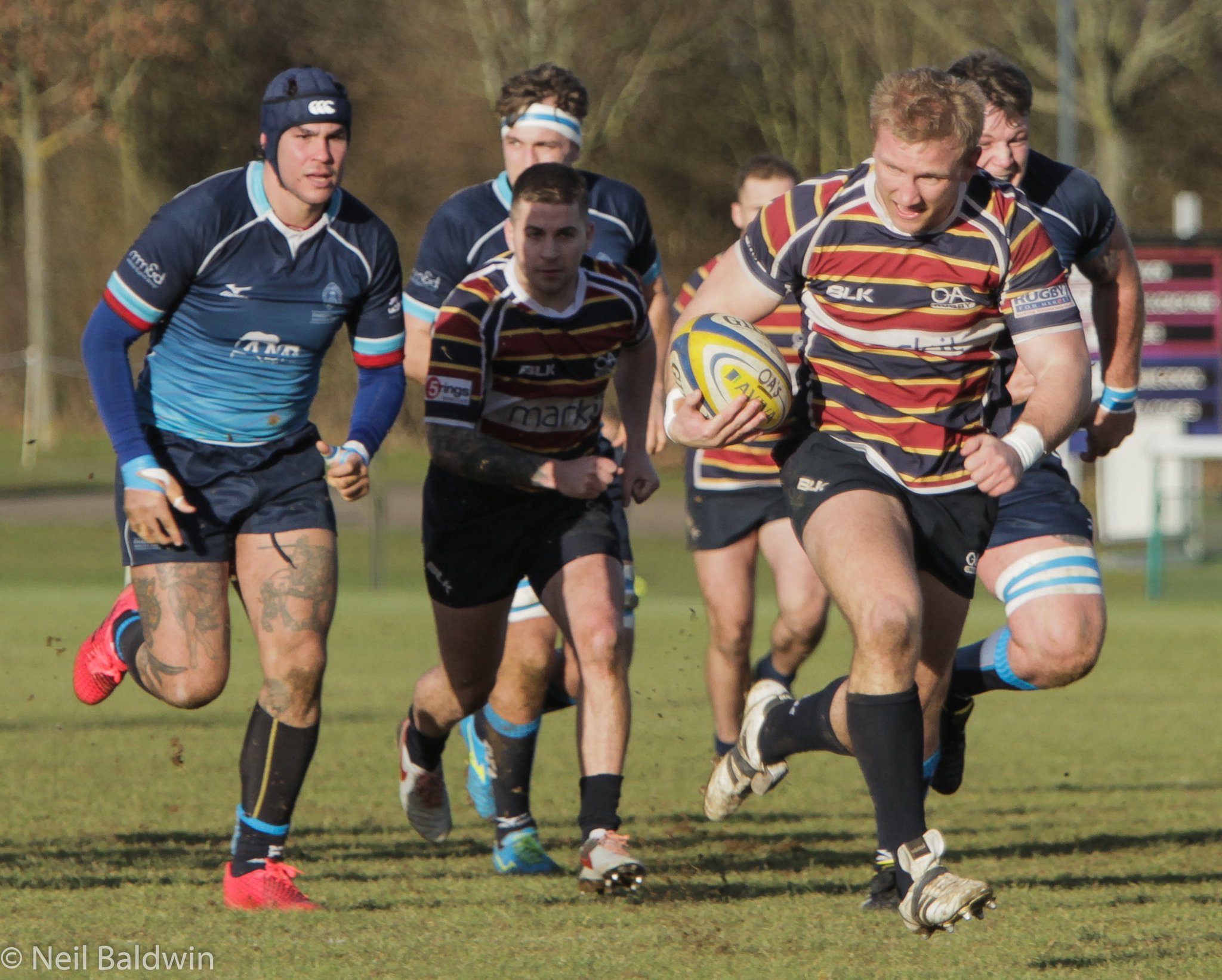 "Neither side displayed the urgency we would expect in that area," he said. "By contrast both attacks had a better time of it and despite the penalty count, we rattled up fourteen crucial points at a vital period of the second half," he added. " We're delighted to record two consecutive away bonus point results."
Defensive frailties were evident as early as the second minute when Talite Vaioleti sauntered through a hole in the OA rampart for Josh Bragman to convert. Less than a minute later Harry Bate broke the shackles of a maul close to the visitors' line and Ben Palmer improved.
Luca Petillo was shown yellow for foul play, still with less than five minutes played and Thomas Bednall benefitted from Jack Daly's superb delayed pass to cross untouched from close range. Again Palmer was successful with the kick.
Still in the early stages the visitors opted for territory gained by kicking from hand.  Albanians concentrated on ascendancy in the scrum and lineout at least until Adam Radwan shimmied over and Bragman levelled the scores.
Palmer's penalty was more than cancelled out by the Radwan/Bragman  partnership just before the break.
Jack Payne went to the bench soon after the restart and Nick Foster darted over as a result. This time Palmer's conversion effort misfired. Matt Heaton took advantage and restored the lead, after Albanians fumbled at the base of a scrum, with a converted try and Radwan completed his hattrick, incredibly, directly from the restart. Bragman kept his kicking record 100%.
Finally Nick Foster gave his side two bonus points when he rounded a tiring defence close enough for Palmer's kick. This effort could not change the result however.
Chris Lloyd, A's scrummage coach, agreed with his opposite number's summation. "Both sides were better in attack than defence," he said. "Darlington took their chances better than we did."
Albanians travel to Loughborough next Saturday to attempt to avenge the early season defeat. Kickoff 14.00hrs.
MATCH GALLERY
Thanks to Neil Baldwin for this Gallery of match pictures.